October has been a busy month over here! Now that we're in Q4, we're in full swing making sure your ads earn the most money possible. Check out some of the things we're working on and excited about implementing!
AdThrive Release Notes is geared toward helping you get a little more familiar with happenings behind the curtain here at AdThrive. There is so much going on behind-the-scenes at AdThrive that impacts your ads and we're always working on improving things for you!
What's New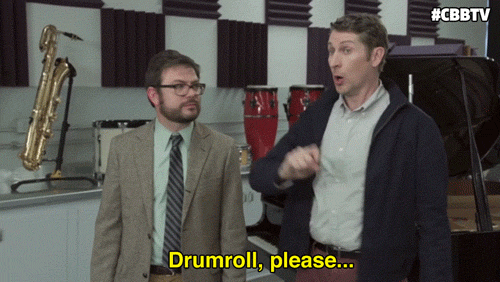 Preparing for Revenue by URL
We're excited to get more data in your hands with Revenue by URL in your dashboard! This will help you take a holistic look at how your top pages are performing and create strategies for improvement. It's a massive joint project between our data science team and back-end and front-end developers! We're currently building out this area of your dashboard and expect it to launch this quarter. Once it launches, there will be many more phases to make this data as useful as possible so you can identify ways to make your content more valuable.
Infinite scroll support
Infinite scroll is a way of loading website content as a user scrolls down a page. A homepage with infinite scroll might continue to load blog post excerpts as the user scrolls, while a post page might load an additional post as the reader scrolls to the end of the post they are reading. We can now serve additional ads on the new content that is loaded as the user scrolls, as long as the new content that is loaded matches the format of the previous content. Cha-ching!
Integrated new ad sizes for bidders
Not all exchanges function in the same way, so it's always exciting when we can work with them to implement new opportunities for you! We worked with a bidder to offer new ad slot opportunities when they run on your site, which adds a new ad size into the mix to show to your readers when it's the most valuable size that can run.
Verizon's Premium Access Platform
AdThrive publishers are now connected to advertisers in the same way that Verizon's own properties (like Yahoo!, TechCrunch, Engadget) are connected — the first-ever direct connection between a publisher and a Demand Side Platform (DSP). You can read the full article here on MediaPost and find more details on what this means for AdThrive publishers here on the AdThrive blog!
What's Improved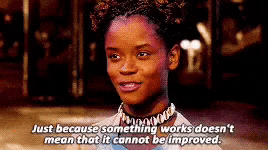 Optimized auction mechanics
In each auction that takes place for the refreshed ad slots on your site, we want to only mark a bid as used if it actually delivers, so we designed a way to drive higher RPMs. We submitted it to the Prebid.org community, the governing body that manages Prebid. Now, all Prebid publishers — not just AdThrivers — are benefitting from this innovation!
Hiding ad slot when sponsored content doesn't show
When we run curated content sponsorships, we add a "sponsored by" ad unit near the top of the page. These only fill an ad space when they can earn you the most money, so when they don't, we adjusted the ad code so it doesn't show the ad slot.
Reduced time to the first bid
We made some adjustments to reduce the number of web requests and display ads faster! We're also starting auctions sooner for refreshed ad impressions, so refreshed ads load faster when it's their turn.
Added expiration date functionality for disabled ads
Need to turn off ads on a specific post or page, but know you want to re-enable them on a certain date? The AdThrive Ads WordPress plugin version 1.0.35 adds this functionality! Now, when you turn off ads through the AdThrive Ads settings box when you create or edit a post, you can also set a date to turn them back on. No money left on the table!