Welcome to AdThrive Release Notes, geared toward helping you get a little more familiar with happenings behind the curtain here at AdThrive. There is so much going on behind-the-scenes that impacts your ads and we're always working on improving things for you!
Our hope is that:
You learn more about our offering and services.
When you submit suggestions or bring to light issues, you know we're listening and going to attempt to improve or fix.
You get a peek into how our ads work.
While we can't share every detail, together we can celebrate the development team's accomplishments!
You chuckle at our attempts to make some of the less exciting updates more entertaining.
What's New
Enabled new partner for Outstream Prebid
Outstream is a type of ad on mobile or desktop that plays through a single animation when it shows up for readers. There are many different exchanges that advertisers can work with to run this ad type and we've enabled a multi-format option through a new partner within Prebid (an open-source header bidding platform we use). This is just one of the many ways we work to provide a diverse pool of demand for our publishers.
Updates to GDPR Consent Management
We are now a Consent Management Provider (CMP) and we've updated our ad code to make sure our ID is reflected correctly to all vendors. We also updated our vendor list in our consent framework. Hooray for following the rules!
What's Improved
Disabled refreshes on high-value ad placements
Most AdThrive ads refresh once they've been on the screen for 30 seconds to maximize the number of impressions you get in a limited number of ad placements. Thanks to the efforts of our sales team out there pounding the pavement to bring in high paying exclusive deals with premium advertisers, there are now certain situations in which ad buyers will pay more for an ad to not refresh.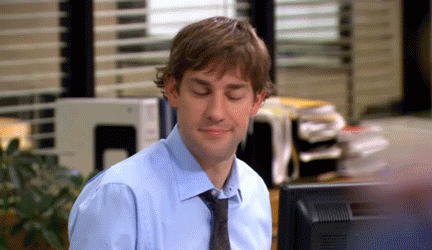 Collapsible video player: footer awareness
For sites running a collapsible (sticky) video player, we can now hide the player once a reader scrolls to the bottom of the site so that they can still see what's in your footer. Because let's be honest, that's the least it could do.
Increased miniscroller, recipe, and sidebar ad opportunities
Our team is constantly looking for new ways to help publishers make more money per ad! Previously, certain partners were only able to run in certain placements, but now we're running these ad types in more places within the content. We also added additional placement options in recipes and sidebars.
Moved payment info in the AdThrive publisher dashboard
It's now easier and more intuitive to add or update your payment information in the AdThrive publisher dashboard. The Payments menu item now has two sub-menus: "Payment Info" (where you can edit your payment info) and "Payment History" (where you can view your payment history). Nice and simple, right?